UP2U cosmetics shop display cabinets
Location:Chongqin province,China
Product Name:UP2U cosmetics shop display cabinets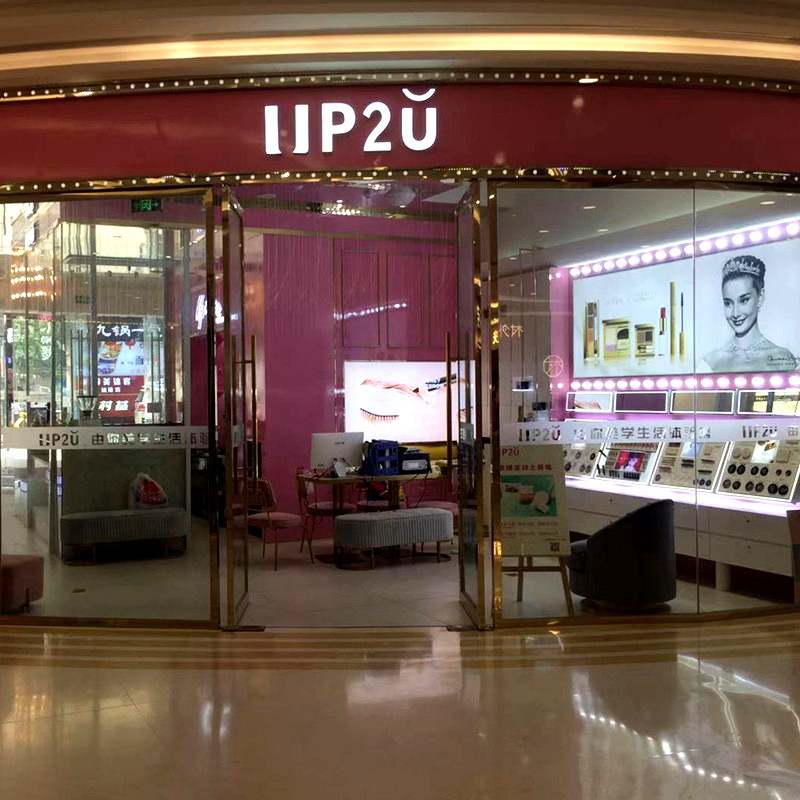 Basic information
cosmetic display stand 1740*200*3250mm 1set
cosmetic retail display 4570*520*2800mm 1set
column cover1766*450*3100mm 1set
lip stick display stand diameter x height 650mmx800mm 1set
stage 4000*50*3500mm 1set
cosmetic stand 4000*50*3500mm 1set
cosmetic cabinet 3590*370*2800mm 1set
cosmetic rack 2700*550*2800mm 1set
cosmetic showcase 3900*370*2800mm 1set
makeup display stand 1950*3500*2800mm 1set
makeup counter 3sets
clothes cabinet 3sets
column cover1950*3500*2800mm 1set
double side light box 650*50*2030mm 1set
light box 1400*60*350mm 1set
display rack 1500*300*1900mm 3sets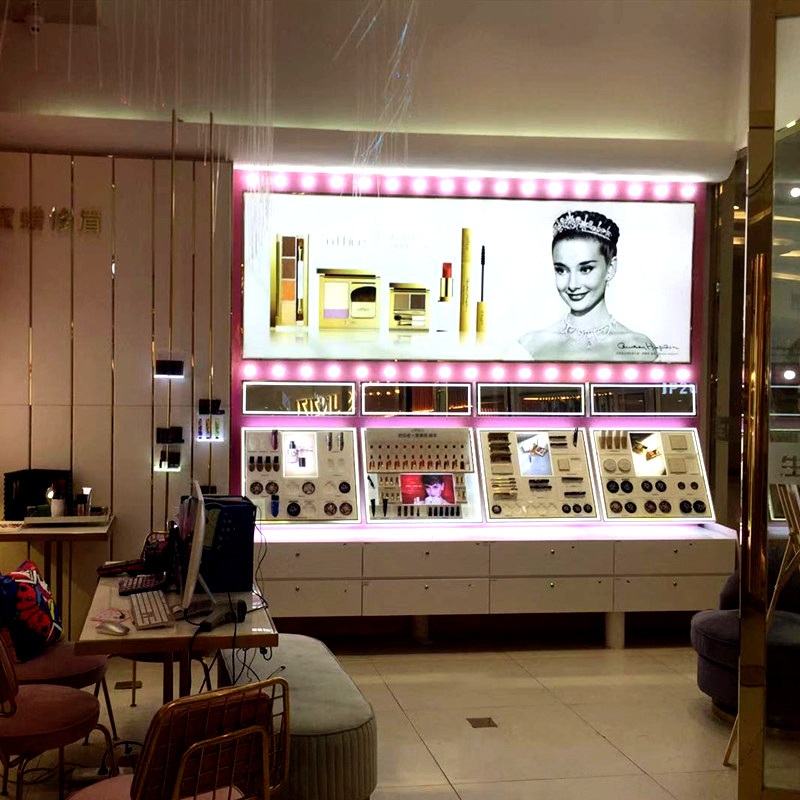 Materials:stainless steel,acrylic,glossy stoving paint,led lights,marble table,HDF board,Fiber optic light,glass
We can make the cosmetic store cabinets by any size, any color to fit your project. We supply customized makeup display cabinets and shop design.If you are ready to open a new cosmetic shop, we are the best choice.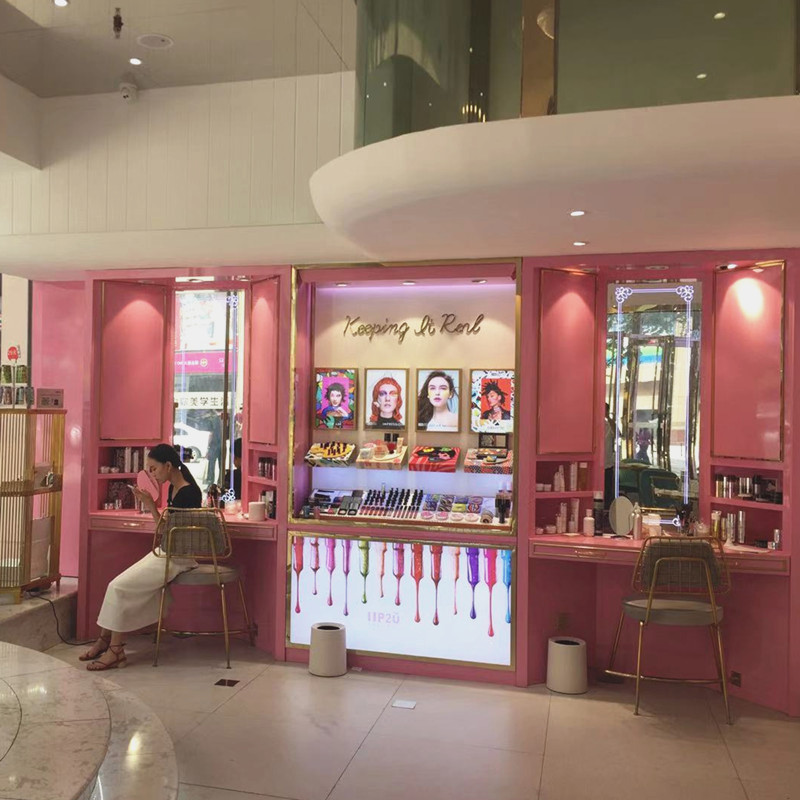 Trade terms
Place of Origin:Guangdong,China
Trade Term:FOB, EXW, CIF
Start port:Guangzhou/Shenzhen
Payment Terms:T/T, Western Union
Delivery Time:20-40 working days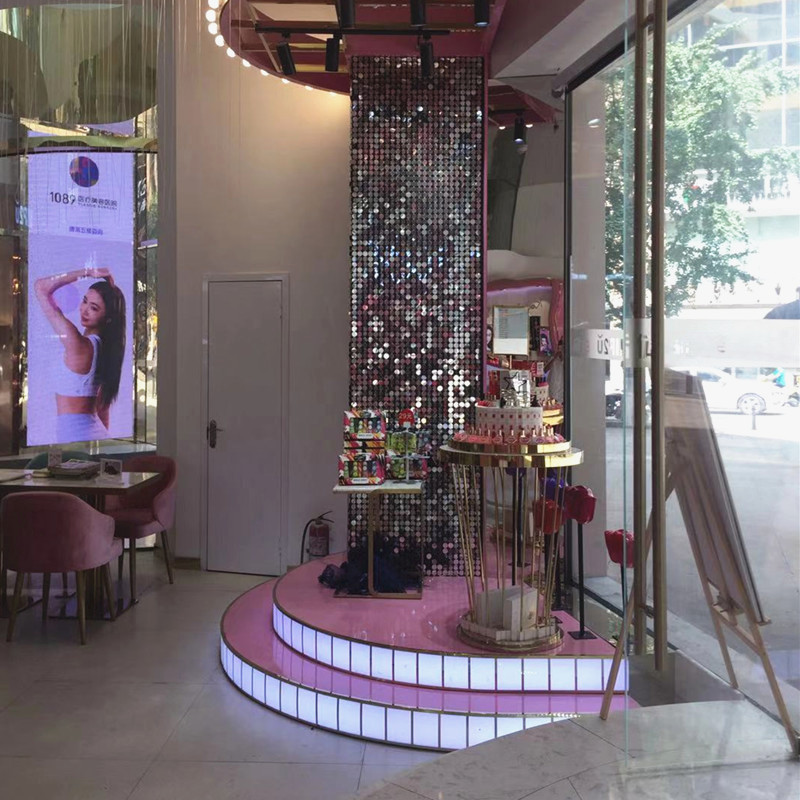 Advantages:

(1) We have design and manufacture many kinds of display cabinet, stand, counter and showcase, such as cosmetic display cabinet, cell phone display cabinet, jewelry showcase for malls and shop, the design is fancy and attractive.
(2) As a professional manufacturer of wooden display cabinet showcase, all our products are new design and made, which will be suit for the shop of the customers. The color will have some contact with the products you sale and your shop.
(3) The materials are MDF, glass, acrylic, Formica are of high quality ,9mm,18mm MDF wood are used ,the thickness of the glass is 10mm,the acrylic can make your logo attractive and unique.
(4) Our price is competitive, as a manufacturer we have advantages over price.Established in 2001,Guangzhou Mege display products Co.,ltd( Also Meijia Display Co.,ltd) is a factory with 160 workers and an area of more than 20000 m²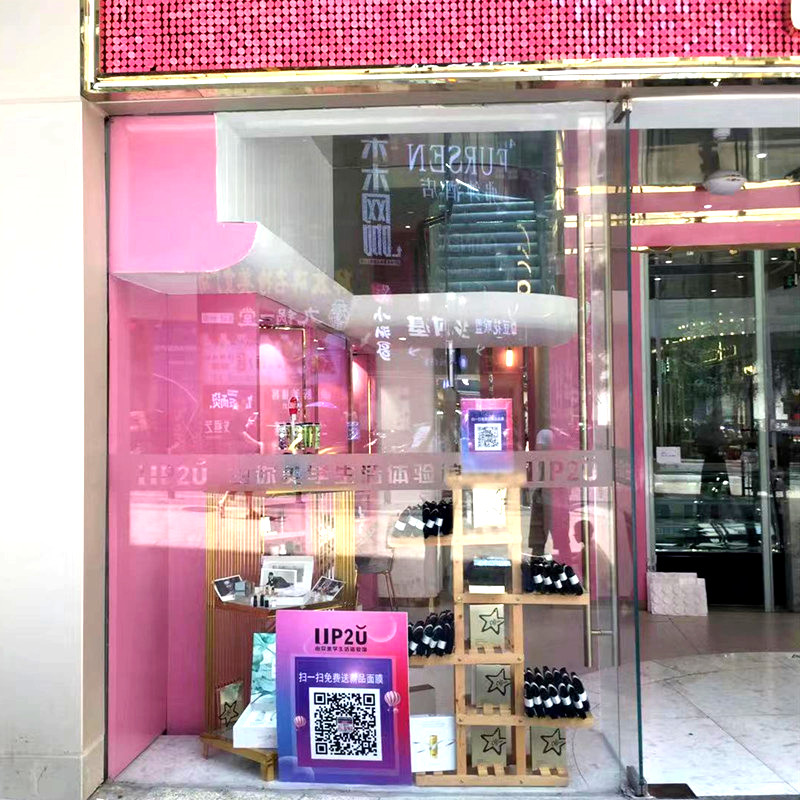 Contact person :Nina Rose
email:sales2@megedisplay.com
wechat/whats app:86 15384410198
skype:930365572@qq.com